Use Dynamo and Python to create a Revit Sheet Set (ViewSet) from a Project Browser selection.
Avoiding the ViewSet Dialog
The Revit ViewSet dialog utilizes an inefficient user interface that often results in slow view selection and unintentional modification of existing ViewSets.
Assuming your Project Browser is well organized, wouldn't it be nice to select a series of views or sheets and generate a new ViewSet from that selection? (Right click in a future release?) With Dynamo we can select views from the Revit Project Browser and create a ViewSet- skipping the ViewSet dialog altogether.
Dynamo Definition: ViewSet from Revit Project Browser Selection
Most of the work happens within Python Script nodes.


Python Code: Output Selected Elements
The first Python node outputs Revit elements from your current selection.
Python Code: Create ViewSet from Input
The second Python node creates a ViewSet from views or sheets passed to the input.
Result
Here is a sample ViewSet created using the code above.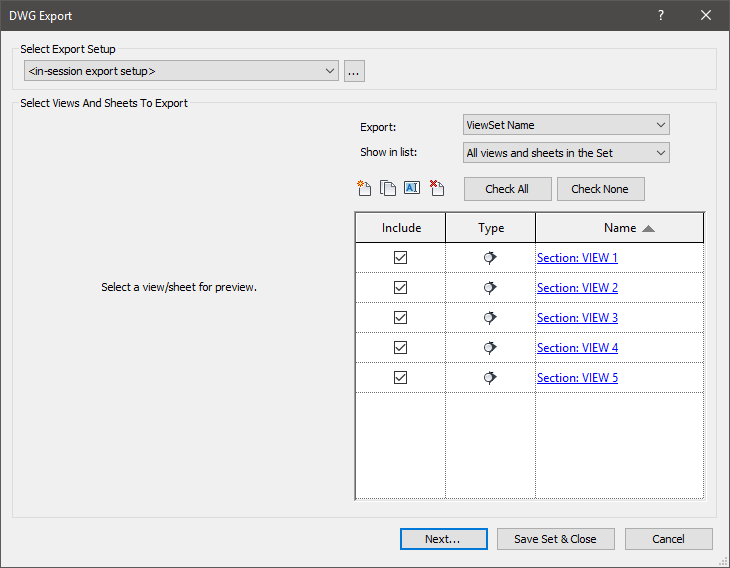 Imagine the possibilities- For example, exporting individual views from a specific sheet. Instead of matching names in the ViewSet dialog, we simply expand the sheet in the Project Browser, select the desired views, and run the script to create a new ViewSet.
/AK at 02:53 UTC
---
Are you looking for a way to send support? Consider sponsoring me on GitHub Sponsors, a platform dedicated to funding open source software development.